Single Shaft Shredder For Fiberglass
XINHANG

shandong ,China

20-30 days after payment

1000 pcs
The shredder is suitable for new film, woven bag, fishing net, and other multi-purpose woven bag shredders; it can be used for waste agricultural film, packaging film, greenhouse film, ton bag, space bag, food bag, cement bag, used fishing net, etc. Recycling of recycling
The single-shaft shredder for fiberglss
INTRODUCTION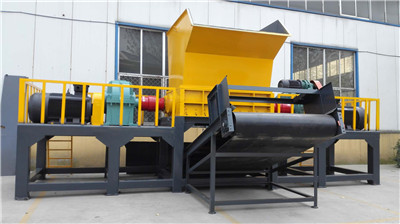 The single-shaft shredder mainly consists of a blade spindle, a fixed knife, a carrying case, a box bracket, a feeding system, a hydraulic pushing system, a power system, and an electrical control system. Mainly used to shred wood, rubber, plastic, paper and other waste materials.
PRODUCT FEATURES

Woven bag shredder performance characteristics:
1. Power distribution box: The transmission gear is processed by forging and high-frequency quenching, which has a high service life.
2, fixed knife: fixed knife from the material guiding role and can prevent the material from breaking back, cleaning the blade
3, fixed knife holder: fixed fixed knife function, optimize tool replacement function, make tool repair replacement more efficient
.4. Seal: The unique sealing structure can completely protect the machine even when handling liquid materials.
5. Bearing seat: The bearing seat adopts the split type, which can quickly remove the cutter shaft, blade, sealing system, bearing, and other components, and is easy to maintain and replace the tool.
6. Moving knife: D2 is heat-treated by multiple heat treatments. The hardness and toughness of the tool material are the same inside and outside. It has high strength and service life. The tool can be used repeatedly. It is blunt on the basis of the original thickness. Bian Ling's tools can still be used.
7. Knife shaft: The high-strength material is used to pass the high-frequency treatment after quenching and tempering and then milling the hexagonal shape, and the force of the tool is not afraid of damage.
8. Feed hopper and rack can be reasonably designed according to customer requirements.
Raw materials that can be processed