Pp Multifilament Fiber Cutting Machine
XINHANG

shandong ,China

10-20 days after payment

1000 pcs
Machine for chopping and grinding, cutting, shredding or harrowing all kinds of textiles and fabrics (cotton, linen, silk, polyester, acrylic, spandex, nylon, polyamide, plush, denim, jeans, denim, leather, stretch, tissue) as well as, non-woven and felts ( nonwoven fabric, nonwoven fabric), rugs, carpets … for recycling thereof.
Fiber cutting machine for textiles
Introduction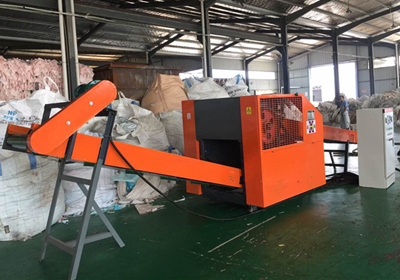 The fiber cutting machine is suitable for a wide range of materials, and is divided into five different models according to the length of the blade, which are respectively 400mm, 600mm, 800mm, 1200mm, 1500mm, and the length that the customer can cut according to their own materials. The required output per hour to choose the model that suits you, support customer customization

Product features
1. Adopting the international advanced twisting knife tool, using the gap between the moving knife and the fixed knife to achieve the purpose of cutting
2.The movable knife adopts the welding cutter head, which changes the traditional one-piece knife design. When the single cutter head is broken, it can be replaced separately, which increases the service life of the cutter.
3.Compared with the traditional shredder, it is more energy efficient and the motor power is small.
4.Wide range of applications, mainly used in the recycling of raw materials, more environmentally friendly.
Main parameters
| | |
| --- | --- |
| Model | SBJ1200 |
| Motor | 15 KW+3.0 KW+1.5 KW |
| Blade Length | 600 MM |
| Shear Size | 1-20 CM |
| Rotary Cutter | 2-8 PCS |
| Fixed Blade | 2 |
| Weight | 1.7 T |
Raw material picture and after processing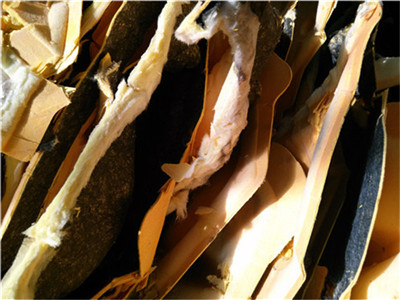 Before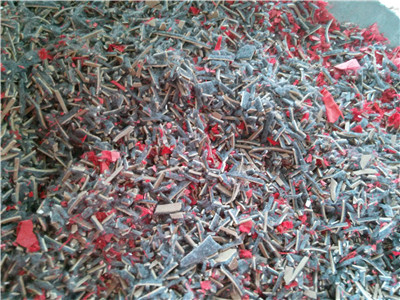 After