Machine For Chopping And Grinding Textiles
XINHANG

shandong ,China

10-20 days after payment

1000
Fiber cutting machine, also known as glass fiber cutting machine, aramid fiber cutting machine, chemical fiber fiber cutting machine, etc., is a different type of application according to different uses. It is a universal cutting device with a wide range of applications. A variety of different types of raw materials are cut according to different requirements to meet people's demand for materials.
Sickle cutter
Introduction
The boring cutter is a blade that linearly moves in a pair of vertical plane directions. The feed guide roller of the synchronous feeding device feeds the cut tow into the cutting port, and the cutting length required for fixing the stopper is used to complete the cutting. jobs.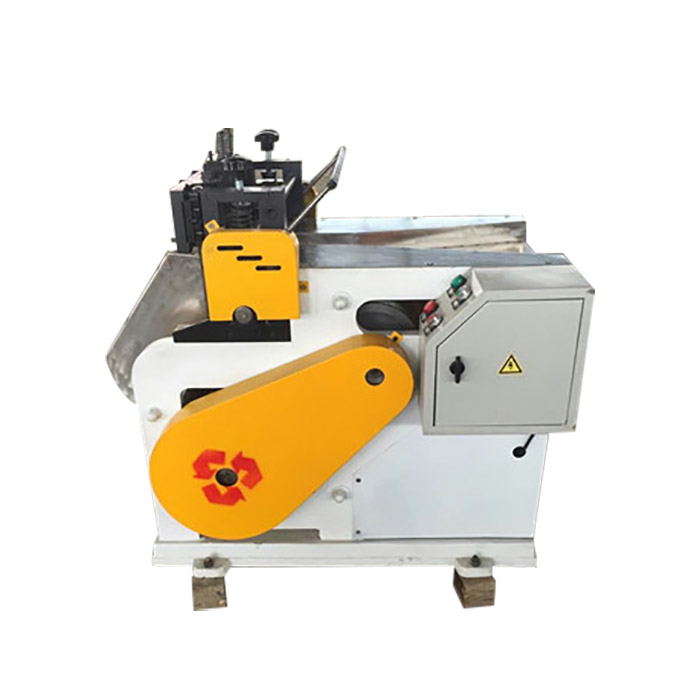 Features:
(1)The structure of the device is simple, and the adjustment range of the cutting length is wide (the shortest is even 0.1mm;
(2) The requirements for the cut tow are not high, and it is possible to process materials of various specifications, even various types of corners.
(3) Two upper and lower tools, low maintenance and maintenance costs.
(4) The cutting machine cutting precision is high

Due to the simple structure and low price of the cutting machine, at present, many domestic engineering fiber manufacturers mostly use such cutting equipment.

Main peremeter
| | |
| --- | --- |
| Model | XH140 |
| Power | 2.2 KW |
| Host Size | 800*600*1100 MM |
| Production | 20-200 KG(Depending on the length of shearing) |
| Blade Length | 140 MM |
| Shear Size | 0.5-60 mm |
| Rotary Cutter | 1 |
| Fixed Blade | 1 |
| Input Tape | 140 mm(W) |
| Output Tape | 140 mm(W) |
| Shear Thickness | 5-300 mm |
| Electric control box | Electrical control overload thermal protection |
| Weight | 430 KG |
| FOB(QINGDAO) | $3200 |
| Packaging Form | Wooden case |