High Production Shredder For Cutting
XINHANG

shandong ,China

20-30 days after payment

1000 pcs
High performance shredding mill to shred, cut, tear, shred, breaking all kinds of polypropylene PP, polyethylene PE, PES polyester, PS polystyrene bags and sacks. XINHANG shredding mills are manufactured in useful working widths of 400,600,800,1200 and 1500 millimetres and a variable shredding size of 2-40 millimetres.
FIBER CUTTING AND SHREDDING MACHINE
INTRODUCTION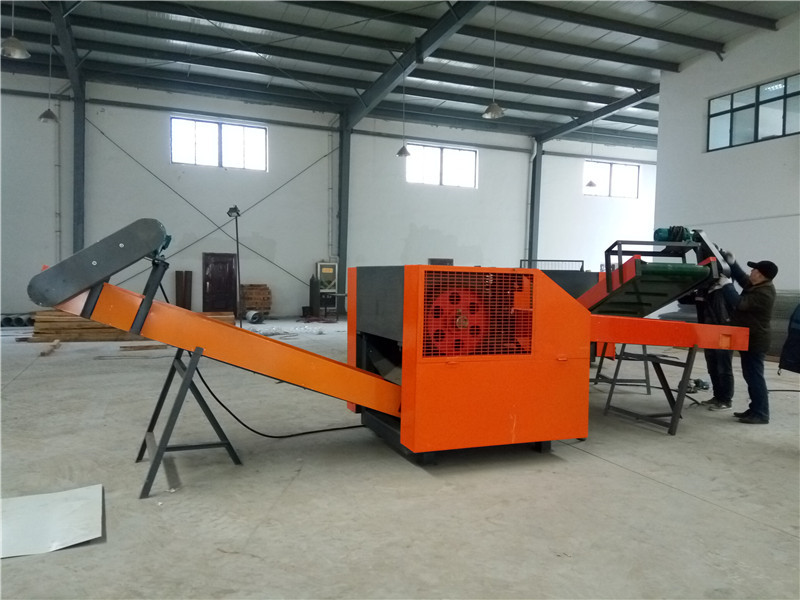 Once inside the machine, the material is processed until it reaches the appropriate size to pass through the installed sieve. This sieve is interchangeable and allows various sizes of crushed. XINHANG offers a wide range of sieves. When the shredded material and with a suitable size goes through the sieve, it is conveyed through fan or belt to the desired point.
The fiber cutting machine can reduce the size of waste, recycling these materials by recovering and reusing them (The 4R of recycling). They are particularly suitable for recycling companies and ecological and environmental services.
PRODUCT FEATURES
1.Energy saver
The new system designed by LIDEM, allows to work with very low power, allowing us a considerable electrical savings over traditional shredding mills; the monthly electric bill is lower.

2.High technology and innovation

The application of high technology and innovation in our machines allows us to obtain a higher production capacity and lower power consumption.

3.Total accessibility

Replacing blades or cleaning the machine, is easy and fast, thanks to its shredding unit aperture systems.

4.Reliability

Very robust and versatile machines that adapt to their production systems.

product parameters
| | |
| --- | --- |
| Model | SBJ1200 |
| Motor | 15 KW+3.0 KW+1.5 KW |
| Blade Length | 600 MM |
| Shear Size | 2-40 MM |
| Rotary Cutter | 8 PCS |
| Fixed Blade | 2 PCS |