Fabric Waste Cloth Shredder
XINHANG

shandong ,China

10-20 days after payment

1000 pcs
There are two types of fiber cutting machines produced by Qingzhou Xinhang Machinery Equipment Co., Ltd. The first type is a cut-off type, which can cut the entire piece of cloth into strips, or cut short strips or fiber-like raw materials into sections.
The other is a crushing machine that pulverizes raw materials into pieces or powder.The fiber cutting machine produced by our company is generally used to process raw materials that can be recycled.A wide range of raw materials can be used for processing, such as waste clothes, chemical fiber, hemp fiber, palm silk, coconut silk, plastic film, denim, cotton, ceramic fiber, carpet, sponge, woven bag, etc.
FIBER CUTTING MACHINE FOR CLOTHES
INTRODUCTION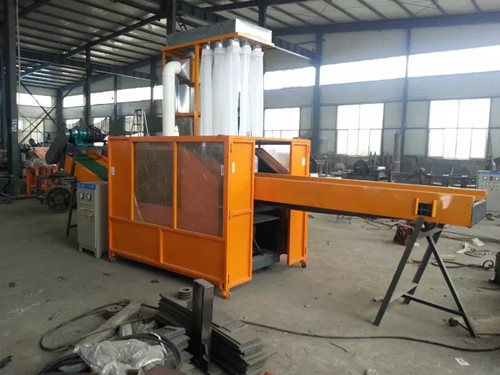 The cuttingand shredding machine for denim in the picture is QDJ1600F fiber pulverizer, which is specially used for pulverizing fiber materials and discharging dust collector. The cutter and shredder machine for clothes is more environmentally friendly and avoids dust.
PRODUCT FEATURES
Novel design, compact structure and small size

Transfer material with conveyor belt to add strong magnetic separation to prevent damage to the tool by hard ferrous metals

The blade can be selected according to the material to be processed, and the blade is wear resistant and has a long service life.

The short cutting machine has a unique structural design that handles fiber materials that are not easily entangled in the machine.

Low power consumption, energy saving and environmental protection
MAIN PEREMETER
Model

QDJ1600F

Power

18.5KW+3.0KW+2.2KW

Blade Length

800 MM

Shear Size

5-80 MM

Rotary Cutter

8-16 pcs

Fixed Blade

2 pcs

Input Tape

3000*720

Output Tape

3000*720 or

Shakron

Host size

1700*1650*1600

Weight

2.5 t
Raw material picture and after processing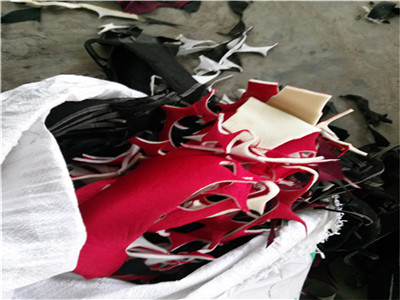 before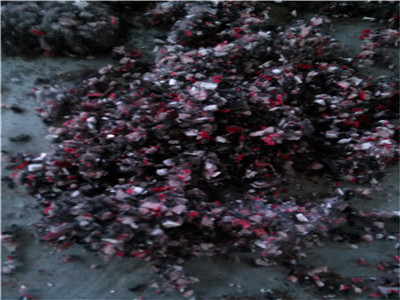 after