Cutter Shredder Machine For Textiles And Fabrics
XINHANG

shandong ,China

7 days

1000 pcs
Cutter Shredder Machine For Textiles And Fabrics is suitable for deep processing of used clothing and textiles after crushing. The textile can be smashed into strips or blocks by the cutter sheredder machine to meet the needs of different customers.

This fiber cutting machines with high-speed rotary blade, also known as shredding machines or short cutting machine, is our main products, which are designed and manufactured based on our many years experience on fiber preparation and pro-processing textile machines manufacturing.

Our fiber-cutting machines have been patented. Utility Model Patent Certificate No. is 200820025018.7 and Design Patent Certificate No. is 200830163085.0.
Cutter Shredder Machine For Textiles And Fabrics
TNTRODUCTION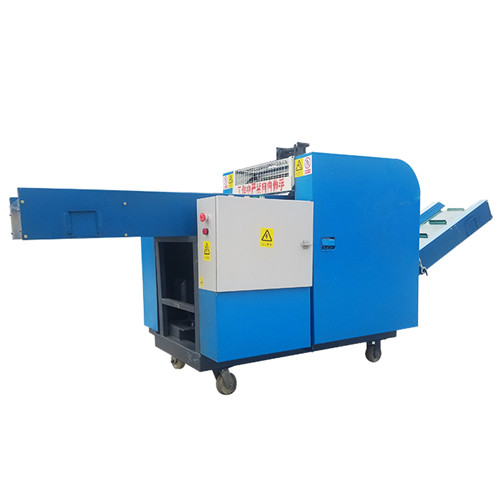 In addition to shearing and pulverizing textiles, other flexible materials such as chemical fiber, fishing nets, jute, paper, etc. can be used for pulverization for further processing.

This short cutting machine is easy to operate, with pulleys under the machine, easy to move, low motor power, very safe machine with protective net, and very efficient processing.
PRODUCT FEATURES
Scientific blade tool structure design, smashing saves time and effort, very efficient

The size of the shear pulverization can be adjusted by adjusting the feed rate of the conveyor belt to achieve multi-range shearing.

The feeding adopts the form of conveyor belt, and the discharging can select the fan or the output belt according to the raw material material and the discharging size, which is convenient and flexible.

Crushing in the form of shear, the motor power is small, the power consumption is low, and the damage to the fiber is small.

The inlet is equipped with a protective net to prevent pinching fingers, which is very safe

We can design and develop models according to customer requirements, support customized, to meet different customer needs.
MAIN PEREMETER
Model

SBJ800C

Power

5.5-7.5KW+1.5KW

Blade Length

400 mm




Shear Size

3-25 mm

Any of these three sizes or choose to add a frequency converter to achieve multiple range lengths

Rotary Cutter

2-8 pcs

Fixed Blade

2 pcs

Input Tape

1400*330 mm

Output Tape

1400*330 mm

Host size

2100*1000*1100 mm

Weight

700 kg
PRODUCT DETAIL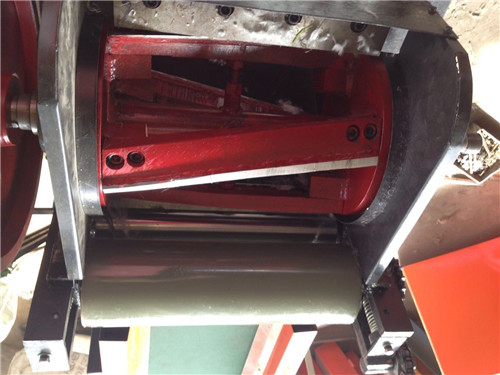 Moving cutter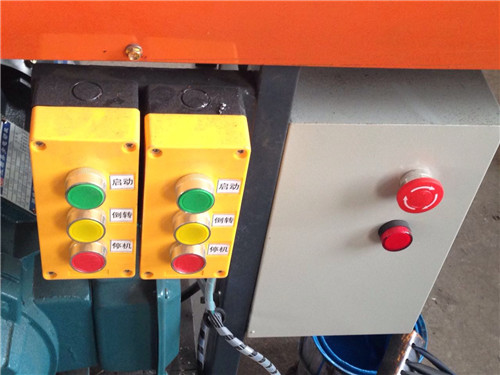 Distribution box